Finding Bridleways in England, Scotland, and Wales
Although most public rights of way are outlined on Ordnance Survey maps, less frequently used routes are often omitted. The best place to find all…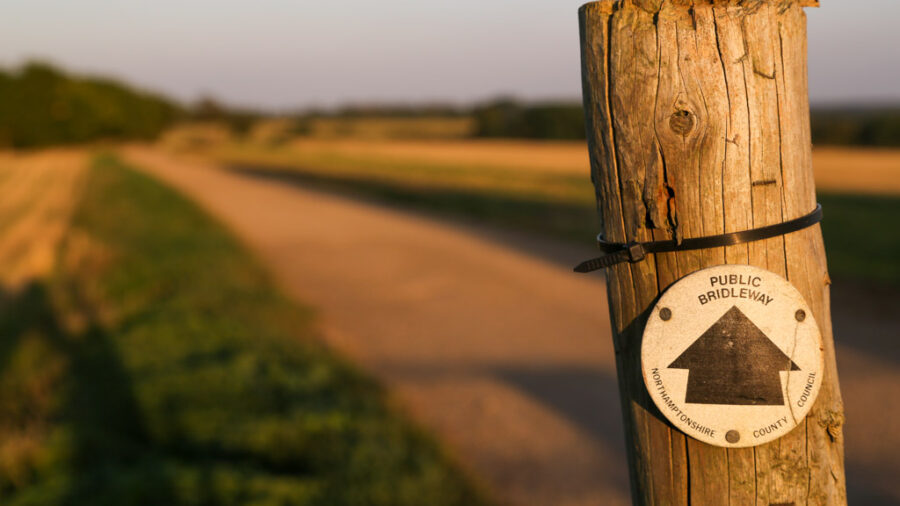 Although most public rights of way are outlined on Ordnance Survey maps, less frequently used routes are often omitted. The best place to find all of the available routes in your area is the Definitive Map – a list maintained by each county council/unitary authority. The Definitive Map lists every official right of way under the jurisdiction of the authority. Even if you think you're familiar with all of the bridleways in your area it's worth checking – you might even find you're riding somewhere you shouldn't be!
Bridleway, Footpath, and Byway Search Tool
We've compiled every available digitised definitive map in England. If your area's missing then you can request to view a physical copy by contacting your council, alternatively check out our "Alternative Resources" at the bottom of the page.
---
Note: digital definitive maps are not legal records. When pursuing a legal claim you should always reference an original, physical copy.
Where can you ride a horse?
As we're all aware you can't ride along a public footpath, however, bridleways aren't the only place you can ride off-road. Other rights of way, such as restricted byways, are also open to riders.
| Type | | Description |
| --- | --- | --- |
| Footpath | 🚫 | A path used only for walking (different from a pavement). No horses allowed! |
| Bridleway | 🐎 | A route open to those leading or riding a horse, pedestrians, and bicycles. Horse drawn vehicles are not allowed, and cyclists must give way to pedestrians and horse riders. |
| Byway open to all traffic (BOAT) | 🐎 | Open to horses, all wheeled vehicles (including horse drawn vehicles), cyclists, and pedestrians. |
| Restricted Byway | 🐎 | Open to horses (led and ridden), pedestrians, cyclists, and non-mechanically propelled vehicles. |
| Green Lane | 🐎 | Equivalent to a BOAT. |
Where can you ride? (Modified from Naturenet)
Bridleways in London
Outside of London, it's not commonly known that there's an extensive bridleway in Hyde Park – known as Rotten Row. The bridleway is most commonly used by the Household Calvary, who are stationed nearby. However, it is open to everyone, and is easy accessible from nearby stables offering horse hire.
If you're interested in hiring a horse to ride in Hyde Park consider Ross Nye Stables or Hyde Park Stables.
Alternative resources
We hope we've helped you discover a new riding route. If you're looking for new places to ride then make sure to follow us on Instagram as we've got an exciting new bridleway project coming up soon that we need your help with!