The Best Horse Clippers – Mains and Battery Powered
The best horse clippers can handle thick winter coats, and last a lifetime. Here are our favourite mains and battery powered horse clippers.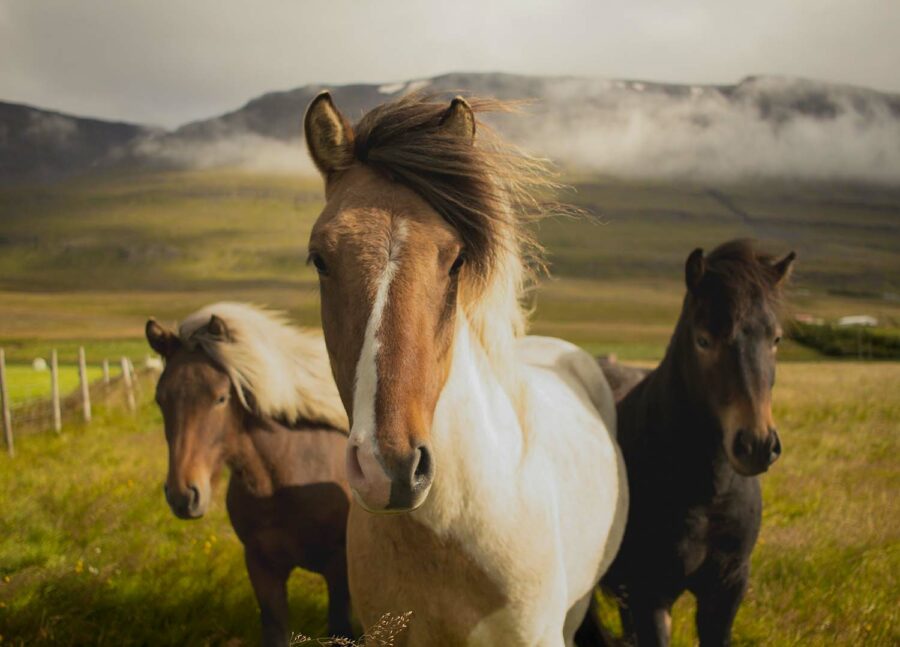 Finding the best horse clippers can be difficult, as there are so many factors to consider. For example, do the benefits of cordless horse clippers really outweigh mains powered (or corded) horse clippers? The type of clipper you should pick also depends on what you're clipping: are you searching for the best horse clippers for cobs, or do you just want to clip your horse's feathers?
We've researched top brands including Lister, Heiniger, and Liveryman, and compared six of the best clippers available.
Jump to
The best horse clippers
Some horses need to be clipped in the winter to prevent their winter coats from getting sweaty, other horses might need help shedding their thick coat for summer. Finding the perfect horse clippers that suit your needs is tricky; often the most comfortable to operate are the least practical to use.
It doesn't matter if you're looking to trim your horse's bridlepath, or if you need clippers that can withstand multiple body clips a month: our list of the best horse clippers (both corded and cordless) compares the best clippers on the market.
Lister Star Clipper
The best all-round horse clippers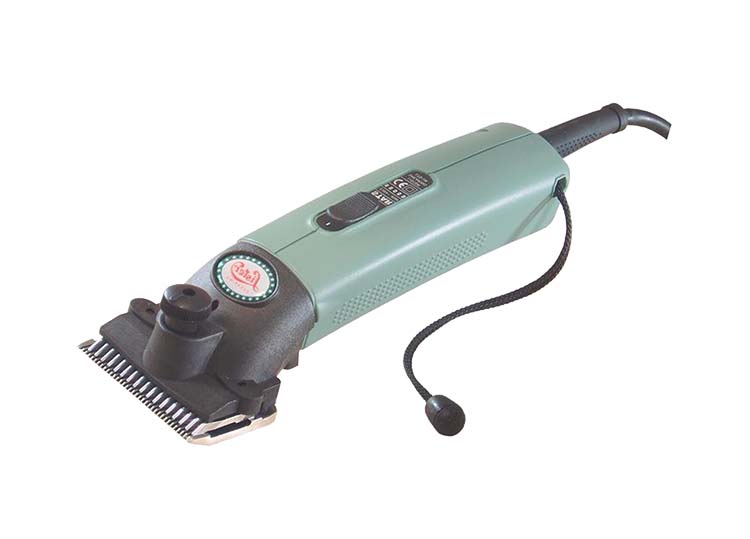 ---
Pros and Cons
Removable air filters for easy maintenance
Ventilated clipping head
Relatively light
---
The Lister Star clippers are unique because they feature a magnetic motor. This allows the clipper to maintain speed and power, even through difficult coats. It is a corded clipper with a powerful 45W motor.
Designed with longevity in mind, the clippers have multiple qualities that are meant to prevent damage and discomfort. For example, the head of the clipper is ventilated, which prevents the blade from getting hot whilst clipping. This is an important feature because it reduces how frequently you have to stop during a clip owing to hot blades – you don't want to cause your horse pain. Additionally, the clipper has an overload switch which protects the motor from damage, and removable air filters for easy maintenance – helping you keep your clippers in good shape.
The Lister Star clippers are also perfect if you want to add a pop of colour to your clipping routine! The clipper comes in three colours: red, green, and turquoise. It also comes with a carrying case for easy transport.
---
Power source
Mains (corded) – 45W motor
---
Lister Fusion Heavy Duty Clippers
The best heavy-duty horse clippers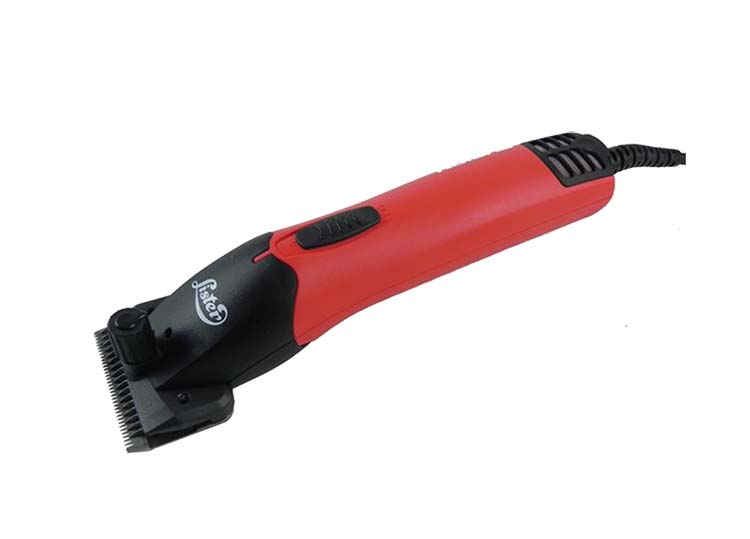 ---
Pros and Cons
High-powered motor
Reasonably priced
The Lister Fusion heavy-duty clipper is a two-speed corded clipper designed to tackle the toughest clips. This clipper shares many features with the Lister Star, but also has a few enhancements to make it more suitable for heavy-duty use. Unlike the 45W motor supplied with the Star, the Fusion has a whopping 360W motor, generating speeds of between 2500 and 2900 revolutions per minute (rpm).
Like the Lister Star, this clipper also has a ventilated head, overload switch, and removable air filters. In addition, the Lister Fusion clipper has a double fan for extra ventilation, and a sealed tension nut to prevent hair from getting inside. All of these features are designed with longevity in mind.
The clipper comes in red, and includes a carrying case and maintenance tools. It is a great option if you need a little extra power while clipping to easily cut through thicker coats.
---
Power source
Mains (corded) – 360W motor
---
Heiniger Xplorer Cordless Horse Clippers
The best clippers for sensitive horses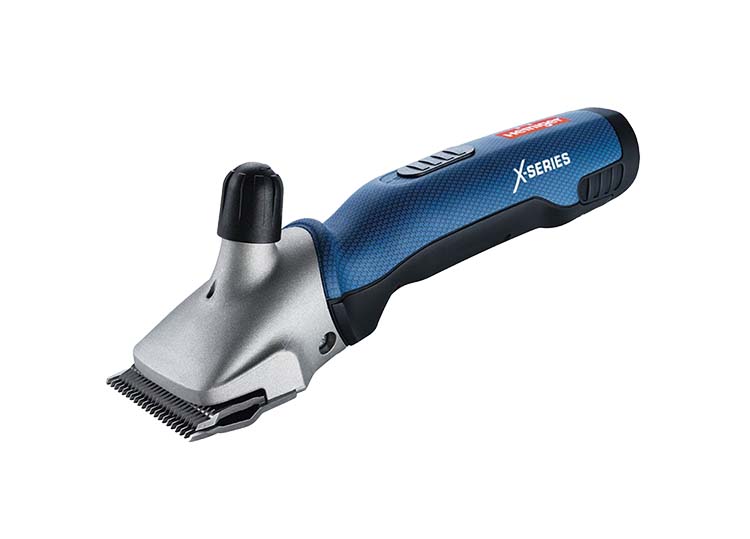 ---
Pros and Cons
Lightweight for a cordless clipper
Rapid charge time
Unsuitable for someone looking to clip multiple horses in succession
Expensive



---
These lightweight, quiet, cordless clippers are ideal for sensitive horses. Being cordless, they're perfect if you need something portable, or just don't want a cord getting in the way of your clip. What's more, weighing only just over 1kg (light for cordless clippers), they're easy to handle.
The Heiniger Xplorer has a lithium-ion battery with a run time of up to two hours. What's more, it takes only an hour-and-a-half to fully charge. While this is great for casual use, it can be inconvenient if you're looking to clip several horses in quick succession, or like taking your time. Otherwise, the Heiniger Xplorer's battery is perfectly capable.
The clipper comes in blue, and is supplied with oil, a screwdriver, and a battery. Unfortunately, it does not come with a protective carry case. Overall, it's a solid cordless clipper, and a great choice if you need something quiet and lightweight for quick clips.
---
Power source
Battery powered – Lithium-ion
---
Heiniger Handy Clipper
The best quiet, corded horse clippers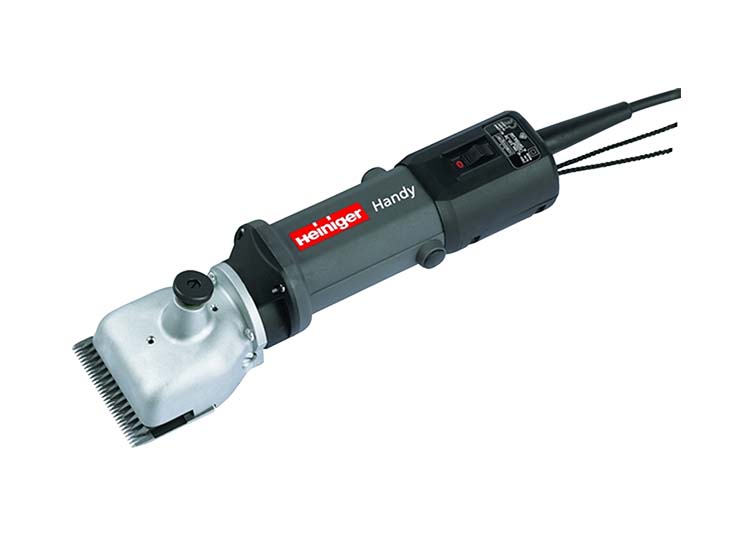 ---
Pros and Cons
Quiet
Can achieve high-speeds (3,200 rpm)
Few features targeted at longevity



---
The Heiniger Handy clipper is an exceptionally fast corded clipper, that is also quiet and lightweight – great if you have a horse that is sensitive to clipping but you need a step up in power. The 120W motor can achieve speeds of 3,200 rpm.
Weighing 1.3kg, and with ventilation fans to keep the blades cool this clipper is a practical choice. One big plus that shouldn't be overlooked is that it ships with a two year warranty.
The Heiniger Handy clipper is grey/black in colour, and comes with a protective carrying case, two blades, clipper oil and brush, and a screwdriver – a generous amount of extras.
---
Power source
Mains (corded) – 120W motor
---
Clipperman Fortress
The best horse clippers for frequent use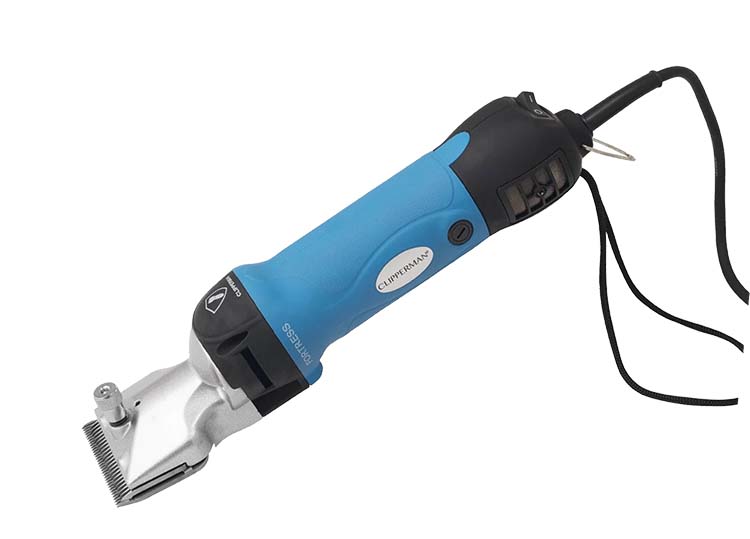 ---
Pros and Cons
High-power motor
Easy to remove blades
This is a fast, powerful clipper designed for frequent use. It comes with a 380W motor which achieves a 2,500rpm clipping speed, an easy to remove blades – making it a great choice for people who clip a lot.
The Fortress Clipperman is a relatively heavy clipper, weighing in at 1.4kg (not including the cord
and plug). It is also well-ventilated, which helps to reduce heat – allowing you to clip for longer.
The clipper comes in blue, and is supplied with an A2 blade set, blade guard, clipper oil, clipper brush, and screwdriver. It is also compatible with A22, A6 & A7 blades, which are sold separately.
---
Power source
Mains (corded) – 380W motor
---
Clipperman Baroness Clippers
The best affordable horse clipper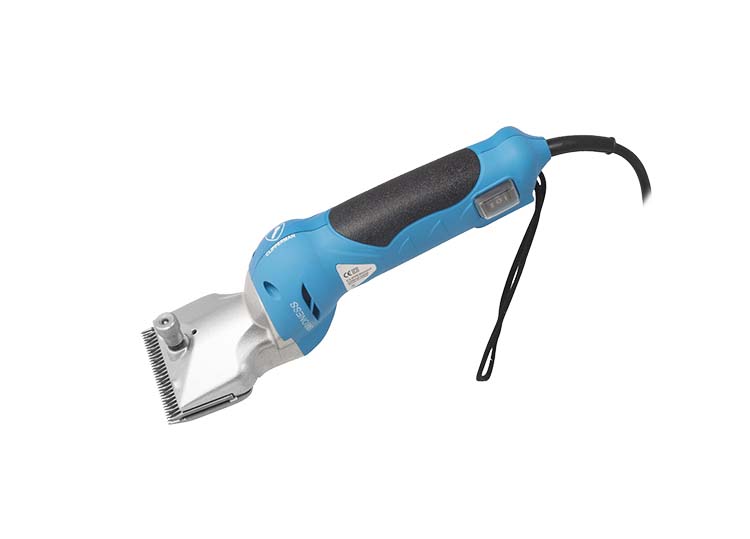 ---
Pros and Cons
Affordable
Lightweight
Available in corded and cordless varieties
---
The Clipperman Baroness is the cheapest clipper in our comparison, but it doesn't lack power or speed. It comes in two variants: cordless or mains. The two variants are nearly identical, the main difference being that the cordless version runs on a 12V Lithium-ion battery, and the mains version runs on a 230V motor. The power is comparable in both, your choice mostly depends on whether you need something portable or not.
The clipper itself weighs 0.7kg, so it is incredibly lightweight. It is a two-speed clipper
with a clipping speed of up to 2,500 rpm, and is compatible with A2, A22, A6, and A7
blades. Additionally, it is designed to be quiet, so it is a great choice for sensitive or nervous horses. This clipper also includes a two-year warranty.
It is blue in colour and comes with an A2 blade set, blade guard, clipper oil, clipper
brush, and screwdriver. The cordless variant includes all of that plus a charger for the battery.
Overall, this clipper is a good option. It offers protection in the form of a warranty and usability with its design features.
---
RRP
£260.00 (cordless); £280.00 (corded)
Power source
Mains (corded) – 150W motor; Battery powered – Lithium-ion
---
Frequently asked questions (FAQ)
What are the quietest horse clippers?
There are many different horse clippers available, and there's no consensus on which are quietest horse clippers. However, our comparison found that the quietest clippers were the Heiniger Xplorer Cordless horse clippers. What's more, they're lightweight, and have a rapid charge time.
Can I use horse clippers on my dog?
Yes, as a general rule using horse clippers on your dog is okay.
Many professional dog grooming businesses use A5 clipping blades, which are compatible with most medium size horse clippers. However, you must pay attention to the cutting depth of your blades, as this will determine how much hair is removed.
If in doubt, contact your clipper manufacturer.
When is the best time to clip a horse?
Horses should be clipped when their coat becomes too thick, and they're suffering from excess heat (often indicated through heavy sweating). This typically occurs during autumn, as your horse develops a thicker coat in response to changing environmental factors, yet remains in work.
As most clips are carried out so that the horse does not overheat when working (eventing, etc.), it is important to pay close attention to the weather, and rug appropriately – particularly overnight. You should also consider the different types of clip that are available before clipping your horse, and choose the most appropriate for your situation.
Mains-powered vs cordless horse clippers
When it comes to deciding between mains-powered horse clippers, and cordless (or battery-powered) horse clippers there are two main things to consider: practicality and power.
Although cordless horse clippers can be used without a mains power source, they require recharging. Whilst this might not be a problem for horse owners only performing a single clip, if you're clipping several horses in succession then you'll need to recharge the battery. As charging the battery in horse clippers can take several hours depending on the model, this may squash any benefit.
Also, battery powered horse clippers are typically less powerful than mains (or corded) horse clippers. Therefore, if you're clipping thick coats where you think clippers might already struggle, then consider opting for a mains powered clipper (we recommend the Lister Fusion Heavy Duty clippers.
---
Are you and your horse ready for winter? Check out our article on Hacking out Safely in Winter to stay safe as the nights get shorter.