The Effect of Covid-19 on the Horse Market
The Covid-19 pandemic has had a big effect on the way we keep, ride, and show our horses; every aspect seems to have been affected.…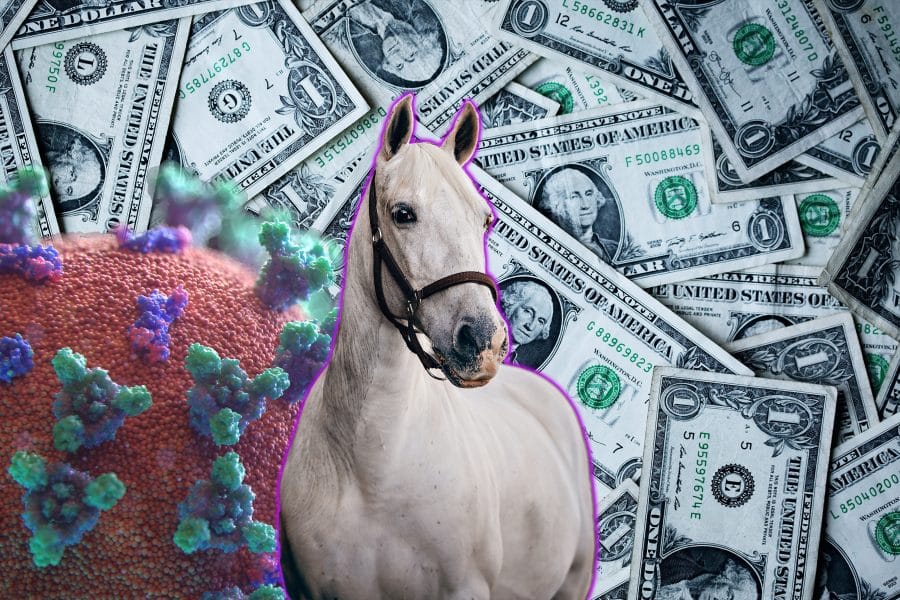 The Covid-19 pandemic has had a big effect on the way we keep, ride, and show our horses; every aspect seems to have been affected. We were all advised that riding should be kept to an absolute minimum to avoid accidents, and therefore help the NHS. The Olympic games in Tokyo were postponed until 2021, and even veterinarians were under strict instructions to only attend a horse if absolutely vital. As impositions begin to be lifted, thought turns to the effect of Covid-19 on the horse market going forward.
On the 1st of April British Eventing cancelled all events with immediate effect. This didn't come as a surprise, but in addition to the increasingly stringent rules set out by government it essentially shut down the professional horse market in Britain. Only this week have we begun to see a relaxation in these rules as English relaxes lock down, allowing the equestrian public to properly exercise their horses, including hacking.
This week (15th May) British Equestrian Federation (BEF) clarified their message on allowing outdoor sport venues to reopen, this includes cross-country schooling facilities. Crucially the British Equine Veterinary Association (BEVA) have also relaxed rules on veterinarians treating horses, stating that "while no equine veterinary procedures are automatically 'off limits', every visit/procedure should be risk-assessed and should only go ahead where the risks (to physical safety and disease transmissions can be sufficiently mitigated". In theory this should start to defrost the horse market, but how long will it take to thaw?
With furlough schemes extended in some form until October 2020 (held at their current rate of 80% pay cover until the end of June) the consumer market remains apprehensive. Many fear that the furlough scheme is more akin to a delayed redundancy than temporary leave, and are therefore conscious with their spending – that's aside from the minimum 20% cut in pay many have experienced for over a month now. This has lead to reduced consumer confidence, and therefore a smaller horse-buying market.
It is also important to consider the effect that financial cuts and uncertainty has had on pre-existing horse owners, with some finding (particular those that have decide to close business forever) that they can no longer afford to keep a horse. As people develop a clearer picture about their medium to long term financial situation we may see an increasingly flooded horse market with fewer buyers, leading to a significant reduction in the price of horses.
Clearly some parts of the horse market will be affected more than others. "Elite" horses are unlikely to be as badly affected as the bottom end of the market, simply because the former typically have a professional aspect associated with their riding (whether that be showing or eventing), whilst the lower end of the market is dominated by individuals pursuing a hobby.
Horse Quest have published advice for riders and sellers, and are accepting listings "online, over the phone, or via email". They're also generously offering telephone support for those who need it.
Only time will tell the true effect of the Covid-19 pandemic on the horse market, but it's safe to say that things won't be back to "normal" for a long time. However, we should all make a concerted effort to support those who have been there for us throughout these trying times – whether that be a friend who has helped emotionally, or businesses that have been particularly generous with their time.
If you're worried about the social and/or financial effect of Covid-19 don't be afraid to seek support.