Horse Insurance – Everything You Need to Know
Horse insurance comes in all shapes and sizes, so choosing the right insurance plan for your horse is vital.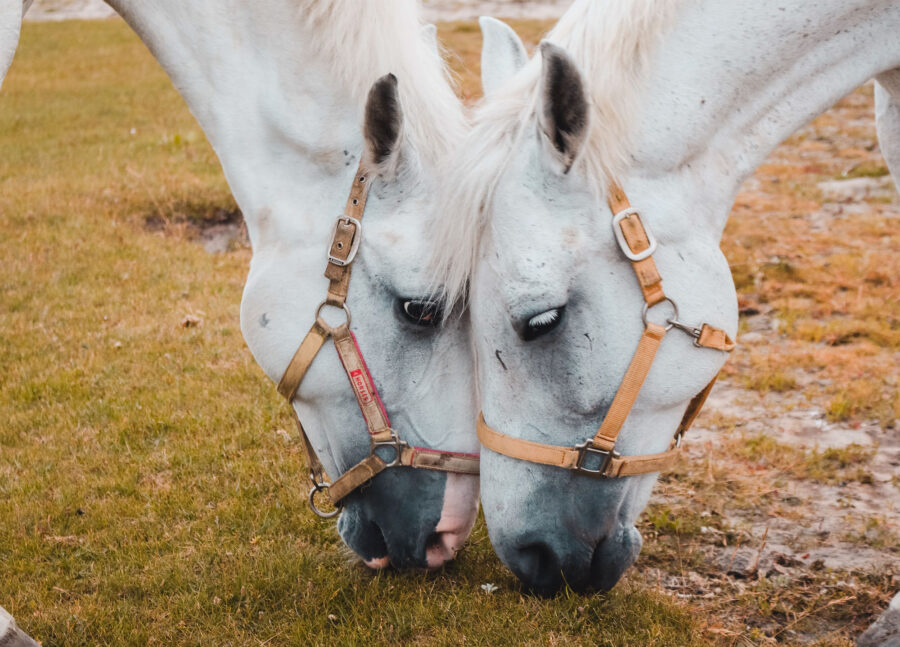 Horse insurance comes in all shapes and sizes, so choosing the right insurance plan for your horse is vital. As a high-value and cared for asset it's sensible to take out the best cover you can afford; whilst equine insurance isn't a legal requirement in the UK, we highly recommended that you have at-least public liability cover.
What does horse insurance cover?
The coverage offered by horse insurance varies from provider to provider, and even by plan. Owing to the range of roles a horse can undertake – including eventing – many providers offer a pick-and-mix style policy builder.
Most providers offer a base package that covers death, theft, and straying. You can then supplement this with additional benefits, including:
vet's fees (injury and illness)
rider dental treatment
saddlery and tack
loss of use
public liability
disposal costs
However, when considering an insurance plan, you should note that insurers will not typically insure a horse against a pre-existing condition. This includes anything picked up in a vetting (which is necessary to take out most types of insurance), as well as anything you've previously claimed for.
How much is horse insurance?
The cost of horse insurance depends on the cover that you require, as well as the horse's age, breed, and health. Basic packages covering only the death, theft, or straying of a horse can be found for less than £3/$4 a month, however, more comprehensive packages can cost more than £100/$125 a month.
Whilst most providers offer the same type of cover, the specifics vary, and are closely aligned with the premium cost. It is common for cheaper packages to have a lower cap on the amount they'll pay out per incident, whilst more expensive packages will fund more expensive, and therefore involved procedures. Anyone who's previously gone through the process of diagnosing and treating a horse knows how expensive it can be, and recognises that the cheapest policy isn't always the best one.
The price of horse insurance, including extras such as "loss of use", is directly affected by the value of your horse. For this reason, you must discuss the value of your horse with your insurer when taking out a policy.
As with any type of insurance, it's important to shop around and get a mixture of quotes to realise the best value for money.
What is veteran horse insurance?
"Veteran horse" refers to an older horse, that, owing to its age can no longer receive standard cover. Although the age at which a horse is considered to be a veteran differs between providers, it ranges from 15 to 20 years old, and up.
Often, veteran insurance only covers externally visible injuries. As a result of their increased risk of injury or death, veteran horses are typically only covered for straying, theft, or death owing to external injury. However, as with horse and pony insurance policies, this can be supplemented with add-ons – including colic-cover, and disposal costs.
Does horse insurance cover the rider?
Most insurance packages do not cover the rider, instead, this is purchased as an add-on to a more basic package which covers the horse only. Most providers offer rider dental treatment, personal accident, and public liability cover as add ons.
If you're looking for rider cover, ensure you compare providers to obtain the most competitive price, and that the rider cover is appropriate for your use case: most insurers will only cover riders aged five and above.
What's more, rider cover will only apply to you as the horse's owner, when riding the insured horse. If you ride horses belonging to someone else, you should consider a rider policy.
Do I need horse insurance in the UK?
It is not a legal requirement for horses to be insured in the United Kingdom.
The best equestrian insurance providers in the UK
The following table is not ordered. Providers have been selected based solely on their marketplace presence.
---
Having the right horse insurance is vital to protect yourself and your horse against injury or theft. Whilst some insurance packages may appear much cheaper than others, the price difference often reflects different types of coverage. Owing to the wide range of roles a horse plays – ranging from eventer to cart horse – horse insurance is not sold in standard packages. Instead, a customised plan is created for each customer, to ensure they are covered for the activities they participate in. Always get several quotes before taking out an insurance plan.