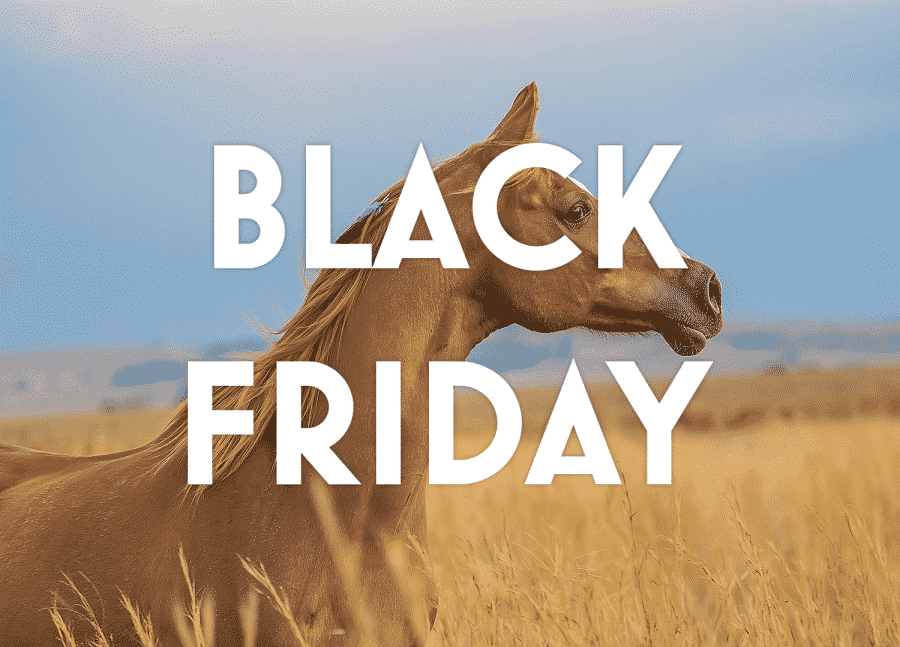 Black Friday Deals for Equestrians – 2020
Black Friday deals might not produce the saving they once did, but there's sure to be something with a slimmed-down price tag that will take your fancy. After all, owing to the amount of kit needed to compete at even a low level any saving is worth grabbing!
This year Black Friday falls on Friday the 27th of November, however, historically retailers have started introducing offers earlier in the week – we expect 2020 to be no different.
Black Friday Predictions for 2020
Although we'll only be sure what offers are available closer to the 27th of November, based off of previous deals we've got some predictions on what you can expect to be included in the sales, and where you can grab them.
We'll continue to update this page until the end of the 2020 Black Friday period. So, make sure to share and favourite this post to find out more about the best savings available this year.
What is Black Friday?
Black Friday began in America in 1932, and has since infiltrated the United Kingdom. It's often seen as the beginning of the Christmas shopping period, and in 2019 accounted for approximately £8.5 billion in sales in the UK alone.