The Five Best Movies About Horses
Who doesn't love a great film; with classics like War Horse to pick from, is there any reason to not watch something horse related?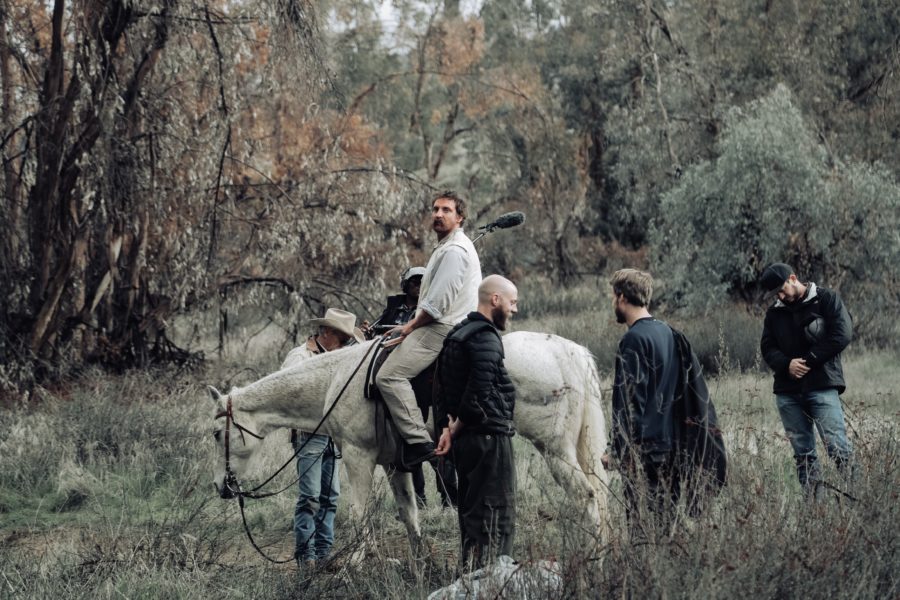 When it comes to horse movies there are plenty of great options, including several famous horse movies. Our selection of the five best horse movies incorporates modern classics, as well as some older, less well-known films.
Although riding ability is often questionable, each of the films offer a heartwarming, if not informative, escape. Grab yourself some popcorn, and settle back into one of our picks.
1. War Horse (2011)
Arguably the most renowned horse movie ever made, this modern classic from Hollywood director Steven Spielberg follows Albert and his horse Joey.
Albert is introduced to Joey after his father appears to make a mistake in purchasing the pure bred horse for farm work. As the pair's bond grows ever stronger, conflict in Europe sees Joey sold to the cavalry, and Albert enlisting into the army.
As the war carries on, Albert and his horse almost cross paths several times – and we get to enjoy following each of their sorrowful journeys until they're eventually reunited.
Rating: 12A
2. Secretariat (2010)
Based on a true story, Disney's 2010 film Secretariat takes us along with Penny Chenery, who after taking over her father's racing stud nurtures Secretariat to rewrite the history books as the Triple Crown winner in 1973.
The film is heartwarming, and highlights Chenery's struggle to be taken seriously in the male-dominated world of horse racing, as well as picking up on racism experienced by the farm hand Eddie.
If you love an underdog story, then you'll love Secretariat.
Rating: U
3. The Horse Whisperer (1998)
Based on the best selling novel by Nicholas Evans, The Horse Whisper follows Tom Brooker – a talented trainer with a unique ability to understand horses – as he helps injured teen Grace MacLean.
Grace became disabled after narrowly escaping death when riding out with her friend, only to be involved in a tractor-trailer collision. Grace's mother recognises the rehabilitating nature that horses can provide, and refuses to have Graces's horse Pilgrim – who is also injured from the incident – put to sleep. Determined to aid her daughter's recovery she enlists the help of Tom Brooker to rehabilitate Pilgrim.
Rating: PG
4. Shergar (1999)
Although dated, Shergar tells the fictionalised story of the most famous horse in Irish horse racing history.
Having won the Epsom Derby by the greatest margin in the races history, Shergar became an overnight celebrity. However, enticed by his worldwide recognition he became the target of an IRA kidnapping.
Although in the film Shergar is eventually found by an orphan boy, in reality it is believed that he was shot after injuring himself whilst being transported by the terrorists.
If you're looking for a more factual account of the Shergar abduction saga, then also consider the BBC's short 2018 documentary Shergar: The Mystery of a £10M Horse. Alternatively, the acclaimed Searching For Shergar full-length documentary is currently available on Youtube.
Rating: PG
5. The Mustang (2019)
Premiering at the Sundance Film Festival, The Mustang tells the story of Roman Coleman, a violent convict, who has been incarcerated for years. Offered the chance to take part in a rehabilitation program where he is tasked with taming and training wild mustangs, Coleman fully commits and we see his character evolve as a result of his interactions with the wild horses.
The film dials in on the emotional and physical benefits being around horses can have, and it's even based on a real-life rehabilitation program run in Carson City, Nevada.
Rated 15, the content is sure to bring a tear to even the most horse-averse viewer.
Rating: 15
---
I hope you appreciate our selection of the best horse movies. If you've watched any of them already we'd love to hear your thoughts – so leave a comment. Likewise, if you have a favourite horse film that we've missed out then be sure to let us know.
Looking for more horse-related inspiration? Check out our favourite horse quotes.