Should I Get a Horse Lorry or a Horse Trailer?
Want the quick answer? Jump to the bottom of the article for an easy breakdown. Most of us have to transport our horses at some…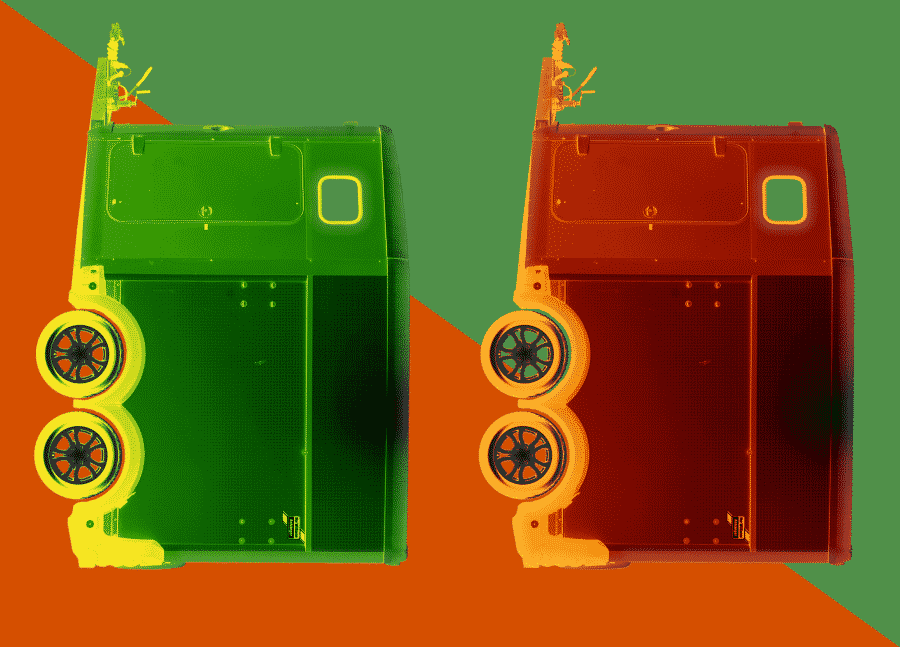 Want the quick answer? Jump to the bottom of the article for an easy breakdown.
Most of us have to transport our horses at some point or another. Although the casual user might find that renting a box/trailer is the best option for their situation, those of us who transport our horses on a more regular basis – whether that be to hack out somewhere interesting, or attend an event – typically want our own.
In Britain, licensing dictates the weight and type of vehicle/trailer an individual can drive. Since 1997 driving licenses have required that individuals take an additional trailer test before using a trailer capable of transporting a horse. Similarly, to drive most lorries (or boxes) anyone who obtained a driving license in or after 1997 will require an additional test (dependent on the size of the vehicle).
If your license was issued after (or before) the 1997 reforms you can typically drive a 3.5T lorry without additional tests (always check your license to be sure).
Should I buy a horse trailer?
Pros
Trailers are cheap and easy to maintain. It's advised that trailers are serviced once a year (as well as checking the trailer is able to support a horse, most services also look at road-worthiness), so there's rarely a lot of work that needs to be done at one time. Make sure you buy a trailer with a servicing history and keep up the habit of annual servicing.
As well as being cheap to maintain, trailers are relatively affordable to buy. Brand new trailers range between £3000 and £12,000 to buy, whereas a second hand one can be bought for as little as £1000. On top of this, insurance is inexpensive – lots of horse insurance companies allow you to add your trailer on to your horse insurance – at around £10 a month.
In the UK horse trailers do not require insurance, although you may need to make modifications to your car insurance.
Cons
Anyone who's previously had a horse trailer knows that they're not the perfect solution. As well as being difficult to reverse (potentially increasing your stress levels before an important event) they often lack storage space, and you also need to leave extra time for hitching up your trailer and car before you leave for an event.
It's also important to consider that not all cars can tow, which may mean that you need to buy a new vehicle before you're able to use your trailer – adding to the cost of having a trailer. Furthermore, if you're looking at replacing your (presumably smaller) car with something capable of towing, tow-free related journeys are likely to be less economical than before.
Perhaps the biggest con of using a horse trailer is that you will likely need to take a test before you can tow. Although most people pass on their first attempt, the average cost of a course (including examination) is around £500.
Should I buy a horse lorry
Pros
In my opinion, the best part about having a horse lorry is that I don't need to drive around a large vehicle all of the time. What's more, when I leave for an event I know that I don't have to hitch-up, and manoeuvring is much easier than when I used a trailer.
The icing on the cake is that when I'm waiting around at an event I can relax in my lorry (watch TV, cook food, nap, etc.).
It's also important to consider storage. Depending on the size of your lorry you're often afforded much more storage than you would in a trailer. Also, as touched on above if you opt for a 3.5T horsebox you are unlikely to need to take a test.
Cons
Most of my horsey friends want a horse lorry over a trailer, however, realistically they're very expensive to buy and maintain. For example, a 3.5T (the smallest lorry – or "horsebox" – you can get) costs from £15,000 to in excess of £45,000. It's also another vehicle to insure, tax, and pass through an MOT.
Not all lorries are created equal, either. Although reference to 3.5T horsebox includes '3.5', you cannot transport up to 3.5T. Although it varies from lorry to lorry, a typical 3.5T horsebox can carry a maximum payload of 1.2T, which means it cannot carry two horses. To take more than one horse you'd need to look at larger (more expensive) options, such as a 4.5T, 7.5T, or 18T lorry.
Verdict
We find that a horse lorry is more practical than a horse trailer, however, financially many find it is not justifiable/possible. It all depends on your own position: how often you're going to go out, if you already have a car that can tow, your licensing situation, etc.
---
Breakdown: pros and cons of a horse lorry
| | |
| --- | --- |
| Pros | Cons |
| Most British driving licenses allow you to drive a 3.5T horsebox without an additional test | Expensive: a 3.5T horsebox costs from £15,000 up to more than £45,000 |
| Easy to park and manoeuvre, and no hitching up required | Another vehicle means more services, MOTs, insurance, and road tax to pay for |
| Often more fuel efficient than towing | Be careful of the weight limit; most 3.5T horsebox can carry up to 1.2T (payload), which is not enough to transport two horses. A larger lorry (such as a 4.5T) will be required to transport multiple horses. |
| Better storage, and in larger lorries somewhere comfortable to sit when it's raining | – |
| You don't have to drive a large vehicle for your daily commute – no need to tow | – |
Breakdown: pros and cons of a horse trailer
| | |
| --- | --- |
| Pros | Cons |
| Easy and cheap to maintain | Most people would need to take a trailer test (~£500) |
| Realtively affordable to buy – a new trailer can be had for between £3000 and £7000 | They can be difficult to park and manoeuvre |
| Cheap to insure | Requires large car to tow |
| No road tax to pay on the trailer itself | Little storage space |
| | Extra time needed to hitch-up |