What to Look for When Buying a Horse
No matter if it's your first horse or your tenth, buying a new horse is exciting. However, as seasoned horse owners know there's a lot…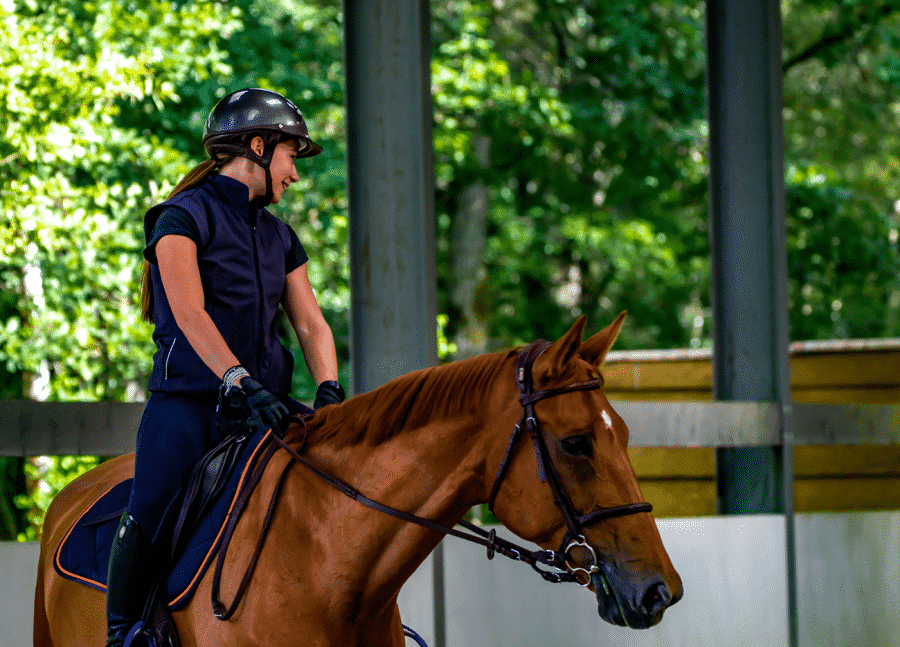 No matter if it's your first horse or your tenth, buying a new horse is exciting. However, as seasoned horse owners know there's a lot that can go wrong with a horse, so it's crucial that you approach any purchase with caution. Although our tips on what to look for when buying a horse cover most things, it's advised you also consult a veterinarian and have a 5-stage vetting carried out – more on this later.
Although not make or break, it's important that your horse has good confirmation for the discipline you want to compete in – this refers to the shape/structure of a horse. For example, dressage horses tend to be bred with longer backs than an event horse.
In addition to confirmation, you should gain an understanding of what your prospective horse is good at. This is typically achieved by looking at their British Eventing/Dressage/Showjumping record (online). If it's a young or green horse then look up its breeding and root through close relatives of the horse – for example, I found that my gelding was a full brother to Michael Jung's 5* horse Highlighter, something that was not outlined in my gelding's listing.
In the case of a hunter, question the owner on how the horse has behaved and performed in the field – photographic proof is an added bonus.
A good brain and temperament are argued to be the most important characteristics of a horse; if a horse has a good attitude to work and wants to please they are likely to be a rewarding and successful horse. By looking through the horse's passport, eventing records, and questioning the current owner you can also determine the number of owners the horse has had. If there have been lots, why? Without good reason this should be treated as a red flag.
If the horse is sound, and the owner has nothing to hide then they should be happy for you to take the horse out on a hack, try it in a school, and canter them in an open field. These are all great ways of learning how the horse reacts to different situations. If you're buying a competition prospect ask to box out to a venue to see how it reacts in an unfamiliar environment. Make sure you really suit each other.
On the physical front it's important that you assess the condition of the horse's feet. A bad hoof can cause many issues, including imbalance which can put put excess strain onto the horse's joints – potentially resulting in long term, irreversible damage.
Without a wealth of experience, there's little more you can do as an individual, however, you should ask for a vet history to find out if there's a history of lameness or performance-related issues. In most instances don't instantly discount the horse on a factor without understanding the severity, and it's effect.
I highly recommend that you consider having a vetting carried out, also. Without a vetting you will be unable to get insurance for your horse, but more importantly it will flag up any issues that your untrained eye might have missed. In Great Britain a three or five-stage vetting is available, with the latter being more thorough. Although uncommon, it's not unheard of for sellers to drug horses so that they perform better – a five-stage vetting will include blood sampling to determine if this is the case.
---
Looking to get a trailer or a lorry? Check out our comparison of the two options!