Starting an Equestrian Business (2021)
As we've said before, there are a lot of reasons to start an equestrian business. Not only is it a chance to work in an…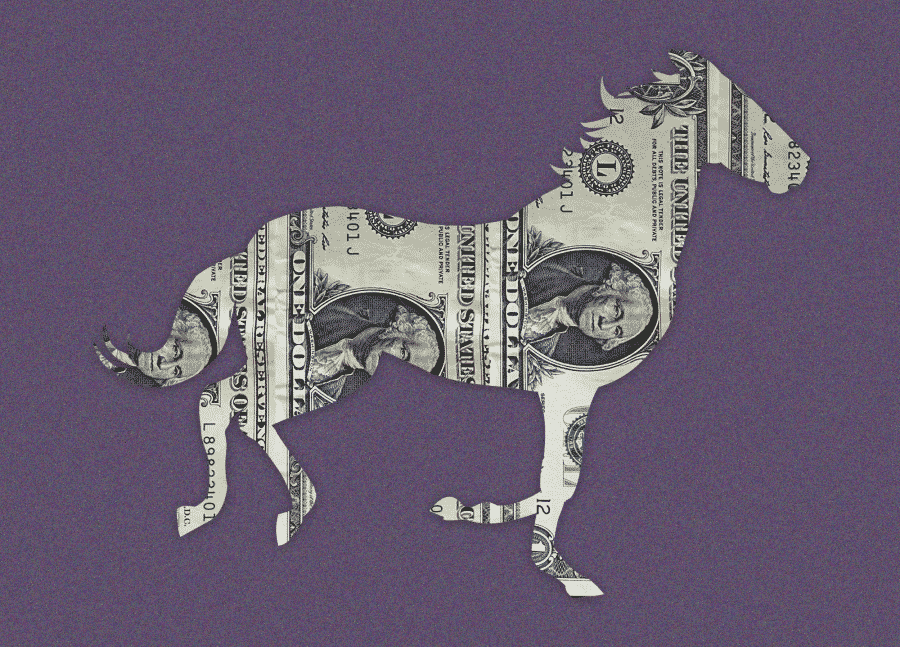 As we've said before, there are a lot of reasons to start an equestrian business. Not only is it a chance to work in an area you really love, but figures released by BETA-UK shows a surprisingly large market.
Starting an equestrian business isn't easy. In this post we cover some important things to consider before starting an equestrian business. If you're looking for equestrian business ideas check out an article we published a couple of months ago full of equestrian business ideas.
What are you going to sell?
Of course, the main thing is your product. You may already know what you're going to sell, but if you're investigating the general viability of starting an equestrian business it's important to determine what you're going to focus on selling – a product or a service? Products include clothing, tack, etc., whereas event photography is an example of a service.
Next up, how are you going to sell your product/service? Are you going to operate a physical shop, an online store, or both? Where possible you should always consider running a website (even as an addition to your physical store) as it increases your outreach by several orders of magnitude; whereas a high street store can only sell to locals, an online store means that most of the world are potential customers.
Another important factor to determine is how much time each sale will take. You should include all of the time you spend on each item, from ordering materials at a wholesaler, all the way through to you physically dropping the item off with a courier. This is crucial to determine profit margins – and particularly important if you think you might ever employ someone else/sell the business. Naturally, the process varies slightly from product to product, and between services.
Check you're not stepping on any toes
Before you put too much time into planning your business you should test the demand for your product/service. In addition to checking whether someone else is already offering a product that is very similar to yours – which could either squeeze you out of the market, or mean that legal rights restrict your ability to operate – you should check that people actually want what you're trying to sell, and it's no good extrapolating from sellers in other geographies – you need to test your potential customers.
The first step is to determine who your customer is – only you can do this.
The best method of testing sales is to approach potential customers (this applies to both products and services). For example: if you're selling a new style of clothing approach 3 tack shops and ask them whether they'd be interested in stocking your product (it helps to bring a sample of your product along so that you're taken seriously) if they say "yes" push as though you have the products in the boot of your car – this will help you to work out who is being kind, and who is genuinely interested in your product.
If you're stuck on trying to work out whether there is a large enough customer base for your product (particularly regarding online sales) then you can use (/abuse) eBay. List your product, and either set an excessively high reserve so that the product doesn't sell and then take the highest bid as the price consumers are willing to pay for your product. Alternatively, cancel an order as soon as it sells and cite stock issues.
If you're trying to sell photography services then phone all of the showgrounds that hold events in your area (~30-mile radius) and ask them whether they're looking for any event photographers, and the conditions they place on them.
Getting started
There are plenty of things you need to sort out when you start a business, and you should do your own research as it varies from place to place, and between product/service type.
An important thing to consider is your age. If you're under 18 and looking to start a business then you almost certainly will need an adult to act as a signatory (most contracts are invalid when signed by individuals who are younger than 18). Check out the specifics for your geography/product type.
The type of business you're going to operate under (limited company, partnership, sole-trader, etc. – UK specific) also needs to be established early on. There are benefits to each type of structure (including reduced personal liability), however, many people decide to start out as sole-traders, and later incorporate their business as a limited company. For more information contact an accountant or check out online government advice.
In terms of costs, one of the largest you're likely to encounter is rent; you should consider where your business is going to operate from. If you can it's always best to start out operating from home to reduce initial costs, however, clearly, this isn't possible when you want to open a physical store, etc.
Other important points to consider:
What type of insurance do you need to operate legally and safely?
Taxes – what taxes will you need to pay?
Do you need to trademark your product?
If you require a website are you able to build and maintain the site yourself, or do you need to employ an expert? Check out Shopify before making any final decisions.
How long will it take for you to recuperate your initial investment, and how are you going to get a hold of this money?
Marketing equestrian products
Marketing is an important consideration when starting any business. If you already have a relevant influence on social media then you're fortunate, and should definitely use it to your advantage. However, many of us are not fortunate enough to have an audience ready and waiting for our sales pitch, and even those of us that do often want to extend their outreach.
There are numerous ways of marketing your product/service to individuals and businesses alike. Perhaps the most important three when it comes to horse-related goods is magazine advertising (such as in Horse & Hound), Google/Facebook pay-per-click (PPC) advertising, and supporting athletes/relevant influencers.
Remember, a business is all about branding – this is particularly true if you're going to elect brand ambassadors as a form of marketing. Ideally add identity to your product; visible logos are important as if someone wears your product but doesn't state where it came from you're not going to benefit from the promotion. This is why companies such as Ariat always put a logo at the forefront of their designs
Other important things to consider
There's plenty we haven't touched on including finding an accountant, opening a business bank account, etc. Make sure you do your own research before diving into starting an equestrian business. If you decide to go ahead and open a new business leave a comment below – there's nothing wrong with a bit of promotion! Good luck!