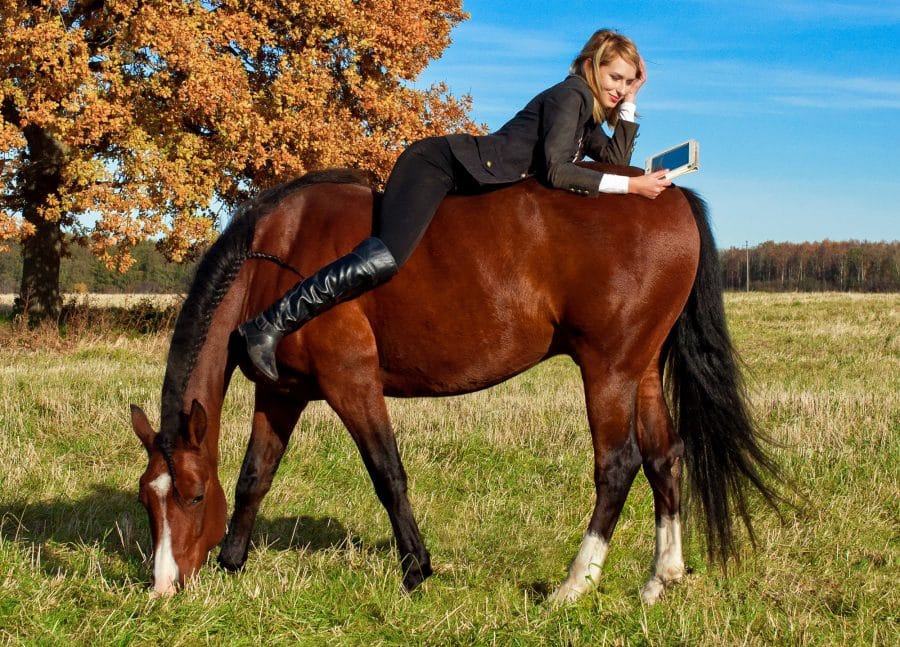 Equestrian Business Ideas (2021)
There's nothing better than being paid for something you love doing – let's face it, for most of us that means almost anything to do with horses. Luckily there's plenty of money to go around – it's just a matter of finding a niche to fill. We've listed a few facts and figures for encouragement, as well as some equestrian business ideas to get you started.
Facts and figures
According to the British Equestrian Trade Association (BETA) in 2019 there were 847,000 horses in Britain alone; their average age was 13.
Although the number of horse owning households has dropped by 72,000 to 374,000 since 2015, there are now 500,000 more 'regular riders'.
In Britain alone there are 27 million people with an interest in the equestrian industry, and annual consumer spending on goods and services in the sector is valued at £4.7 billion – an increase of £400,000 since 2015.
Source: BETA-UK
Business Ideas
There are plenty of business opportunities in the equestrian sector. Even if someone's already doing what you want to do, providing there isn't a clear market leader and you think you can do a better job than your competition then it's worth a go.
Starting any business requires a large time commitment, so make sure that you're enthusiastic enough to see it through. Below are a few of our favourite equestrian business ideas, but there are plenty more things you can do – leave a comment if you've got any suggestions.
Event Photographer
Everyone knows that horse fanatics can't help buying at least one photo after an event! However, work is seasonal so make sure you can financially cover the off season.
Social Media Influencer
This is by no-means easy to succeed at, but well-planned Youtube and Instagram accounts have the potential to make a lot of money. For example, Social Blade estimate ThisEsme earns up to $120,000 a year through Youtube alone. Additional revenue streams, such as product promotion on Instagram could easily double this figure.
Be sure to check out our post on building a successful equestrian Instagram account.
Clothing Brand
A number of boutique companies now offer horse-related clothing. If you're thinking of bringing out your own line then check out the competition and see whether you can offer anything better than what's already available.
Become a reseller
It's clear that lots of horse related products bear inflated prices because they're just that. Check websites such as Aliexpress, Alibaba, and Banggood for products suitable for resale. For example, although we can't vouch for their quality we were able to find a hoof pick with brush for £0.56 + £1.70 postage, and a hoof oil brush for £0.53 + £1.26 postage.
When buying to resell make sure you calculate operating costs – if you use eBay and Paypal around 13% of your sale price is consumed by fees alone.
Play to your skills
You might decide that one of the options outlined above fits your skill set, but don't panic if not. If you're great with people and horses consider becoming a qualified instructor with the BHS, alternatively, if you've got a lorry and want to work alongside your current job then look into insurance prices and become a horse courier. The options really are endless, and there's bound to be something that's perfect for your situation.
Good luck!